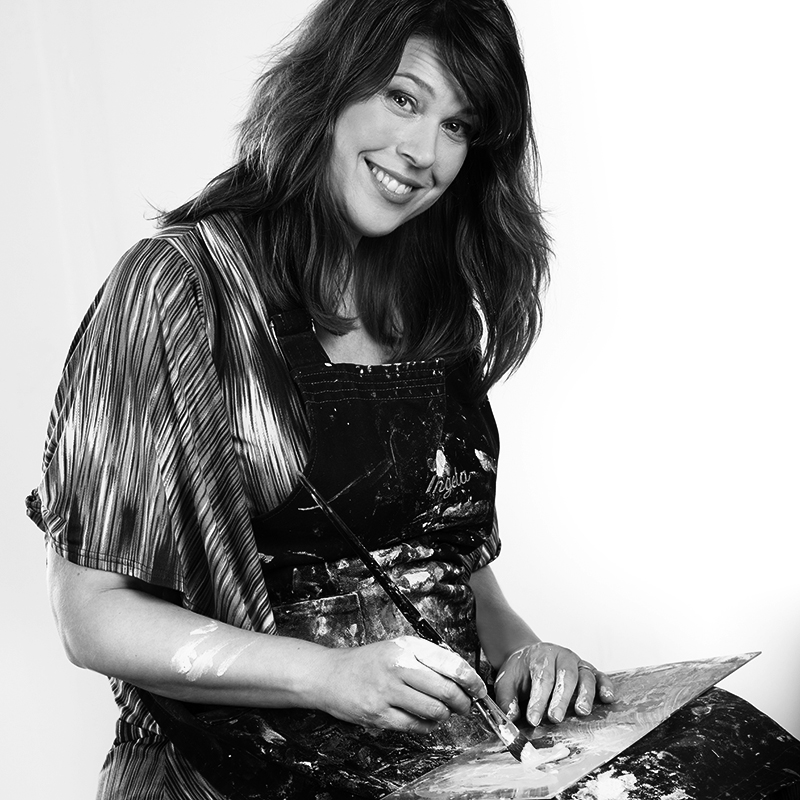 Get to know me a little bit!
My creative process is always a fun journey! I strive to create harmonious and timeless eye-catches that evoke positive sensations. My motifs usually land in the semi-abstract expression.
I have lived in Skåne since 1992 but I was born and raised in a small town in Småland where my passion for painting came to life at an early age. I am more or less self-taught, apart from the many art-related courses I have taken over the years, as well as the experienced eye my profession as a graphic designer has given me over the past two decades – which of course characterizes my creation.
Nowadays, I mainly use acrylic paint, black ink and charcoal crayons in my works. I also like to do mixed media and collages. And I am interested in exploring the classic graphic printing techniques.
I usually organize my own art exhibitions and collaborations with companies, art associations, artists and other like-minded people who come my way.
In addition to my part-time artistry I work as a freelancer with communication and marketing, mainly in the area of graphic design and brand strategy. Today, my family and I live close to the sea and nature in Rydebäck just outside Helsingborg. And I have my studio in the neighboring village of Råå.
Best regards and with love! /Ingela