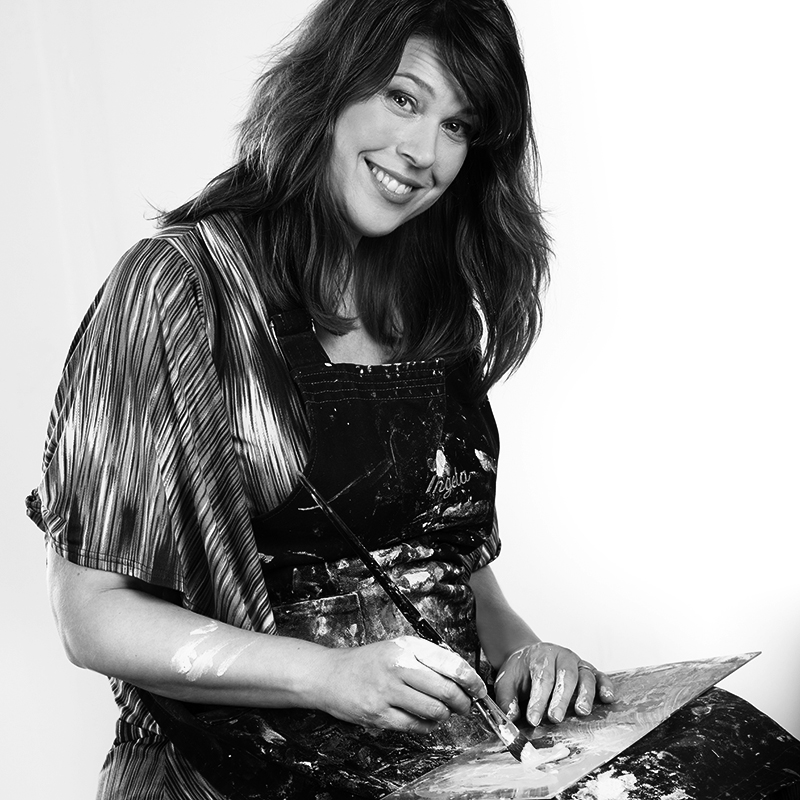 A little bit about me!

My creation process is always a fun journey! I strive to create harmonious and timeless eye-catches that evoke positive sensations. I want to design vibrant art and my motifs usually land in the semi-abstract style.
Art has become an important part of my life and has come to be a lifestyle and mental attitude where I allow creativity to take place – on my own terms. The freedom of that is an important component of my artistic expression.
In addition to my painting, I regularly arrange Croquis sketching for groups and also Open Studio for creators who want to paint together. I like to organize exhibitions and workshops or take on other art-related projects.
In addition to my part-time art, I work as a marketing consultant, primarily in graphic design and brand strategy.
I have lived in Skåne in Sweden for 25 years but I was born and raised in Småland where my passion for painting came to life at an early age. First pencil drawings, then watercolor painting and then I explored the oil colors. Nowadays, I mainly paint with acrylic and egg oil temp.
Today, I, my husband and our two daughters live near the sea and nature in Rydebäck just outside Helsingborg in Sweden.